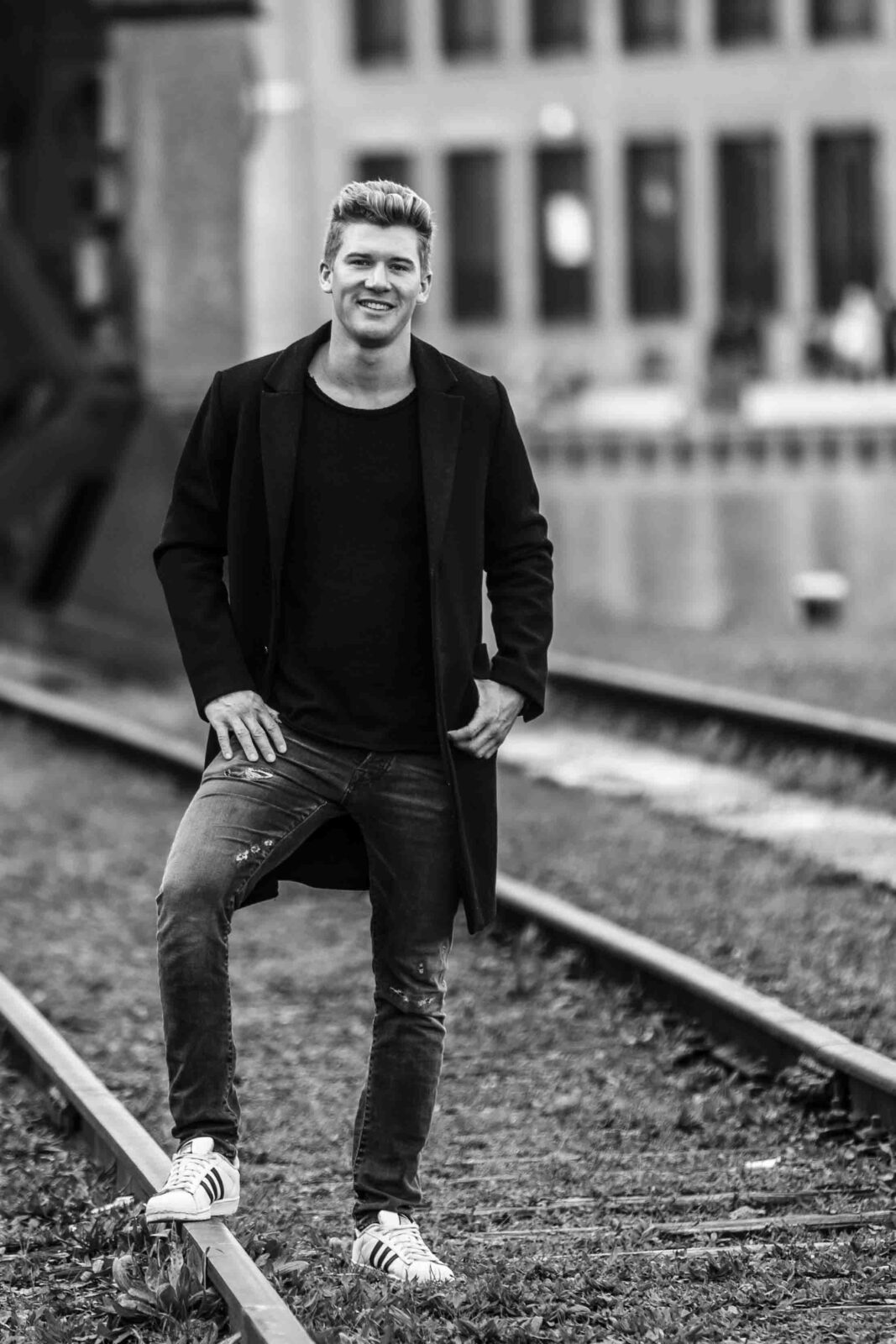 A people photographer based out of Münster/Oelde, who loves to click, design & travel.
"Das Wesen des Menschen bei der Aufnahme sichtbar zu machen, ist die höchste Kunst der Fotografie."                          Friedrich Dürrenmatt
In meinen Augen ist ein Fotograf nicht nur ein Künstler, der es versteht, den Augenblick in einem Bild festzuhalten, sondern auch ein Handwerker, der weiß, welche Mittel wann und wie eingesetzt werden müssen, um das optimale Ergebnis zu erzielen.
Viel Zeit verbringe ich vor allem in meinem Fotostudio. Dort widme ich mich am liebsten der Peoplefotografie. Außerdem mache ich auch sehr gerne Outdoor Fotos, auf Eurem Abschluss oder auch auf eurer nächsten Party.
Egal wo, ich begleite Euch unauffällig bei Euren besonderen Ereignissen und ermögliche es Euch, dass Ihr diesen Tag nie vergessen werdet.
Ihr braucht professionelle Fotos von eurer Familie, Freunden, Verwandten oder auch von Eurem Kind? Kein Problem. Ich werde Euch ins richtige Licht setzen. Gerne auch bei Euch im Kindergarten.
Wenn Ihr mal Lust auf ein spezielles Shooting, wie z.B. ein Mehlshooting, in einem Kornfeld, in einer Fabrikhalle oder gern auch eigene Ideen habt, schreibt mir doch einfach mal! Ich bin für alle Ideen offen.
Habt Ihr Fragen oder Interesse an einem Shooting, kontaktiert mich via E-Mail oder Telefon. Gerne könnt Ihr mir auch bei Facebook oder Whatsapp anschreiben. Im Vordergrund eines jeden Shootings steht für mich neben den Ergebnissen vor allem der Spaß bei Eurem besonderen Shooting!
mail          info@lucarumpf.de
phone       0151/64309080